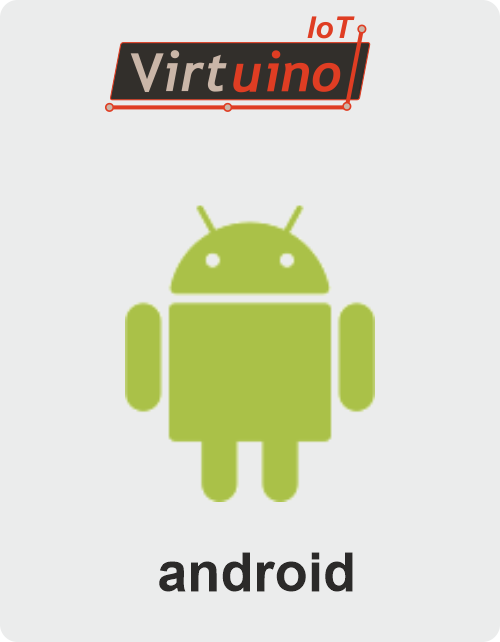 The Android version of Virtuino IoT is avalable on Playstore or as apk file below
2. Download the latest Android apk file from the link below:
Android apk: Virtuino IoT Android Beta ver 0.1.0 Noe-06-2022 
 What's new in the latest version (0.1.0)
Added new widgets: Date Time Display, Animation (Rotated image) 
Added new scripts: Programmable timer, Text to variables converter
Added new popup: Schedule editor
Added new features on widgets: Value Display, Image widget
Added new fonts
Added the ability for creation of locked projects without the unlock option.
Useful infos:
Virtuino IoT supports Android 7 and abovet.
The projects and all the data like images, chart data, sounds etc. are stored in the internal app memory. The folder is removed after the uninstallation
Very important: You have to create backups of your projects
Previous versions:
Android apk: Virtuino IoT Android Beta ver 0.0.19 Sep-21-2022