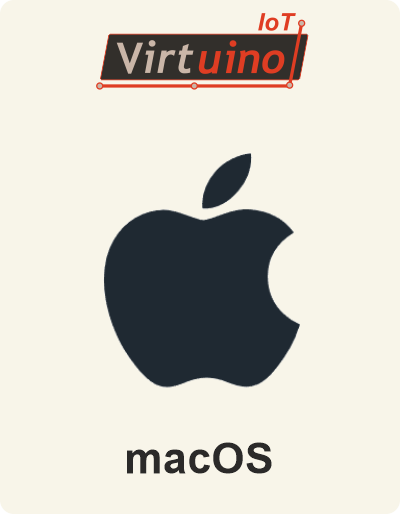 For  the installation in a macOS environment the following steps are necessary:
1. Download the dmg file from the link below:
Virtuino IoT macOS Beta version 0.1.0  Noe-06-2022 - dmg package (Latest)
2. Click on the downloaded file, then drag and drop the "virtuino_iot" file to the "Applications" folder
3. Click on the "Launchpad" to find the app in the installed apps. Then click on the Virtuino icon to run the app.
You can't run the app. Click "Show in finder"
4. Right click on the app file. Then click "Open"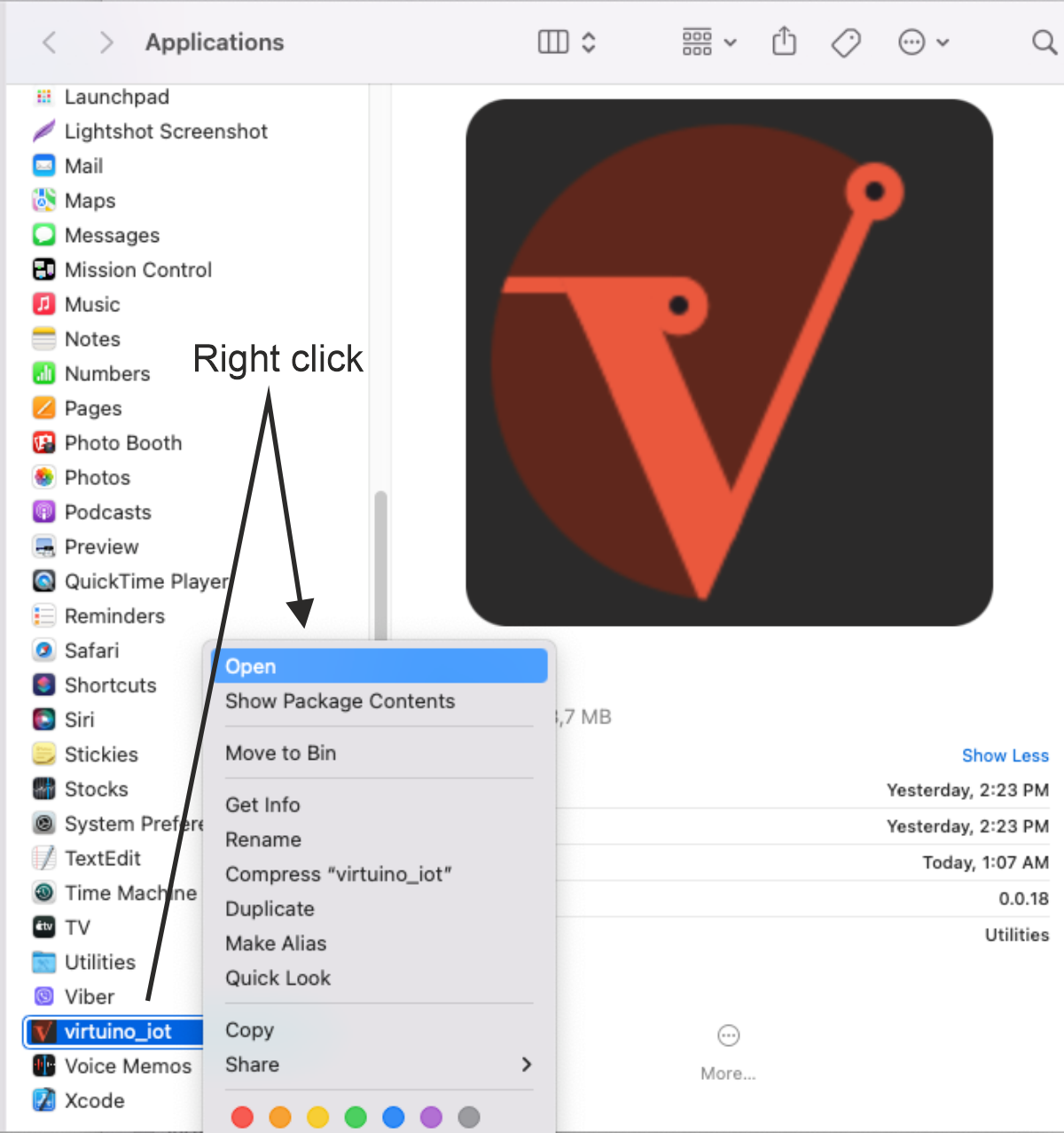 5. Click "Open"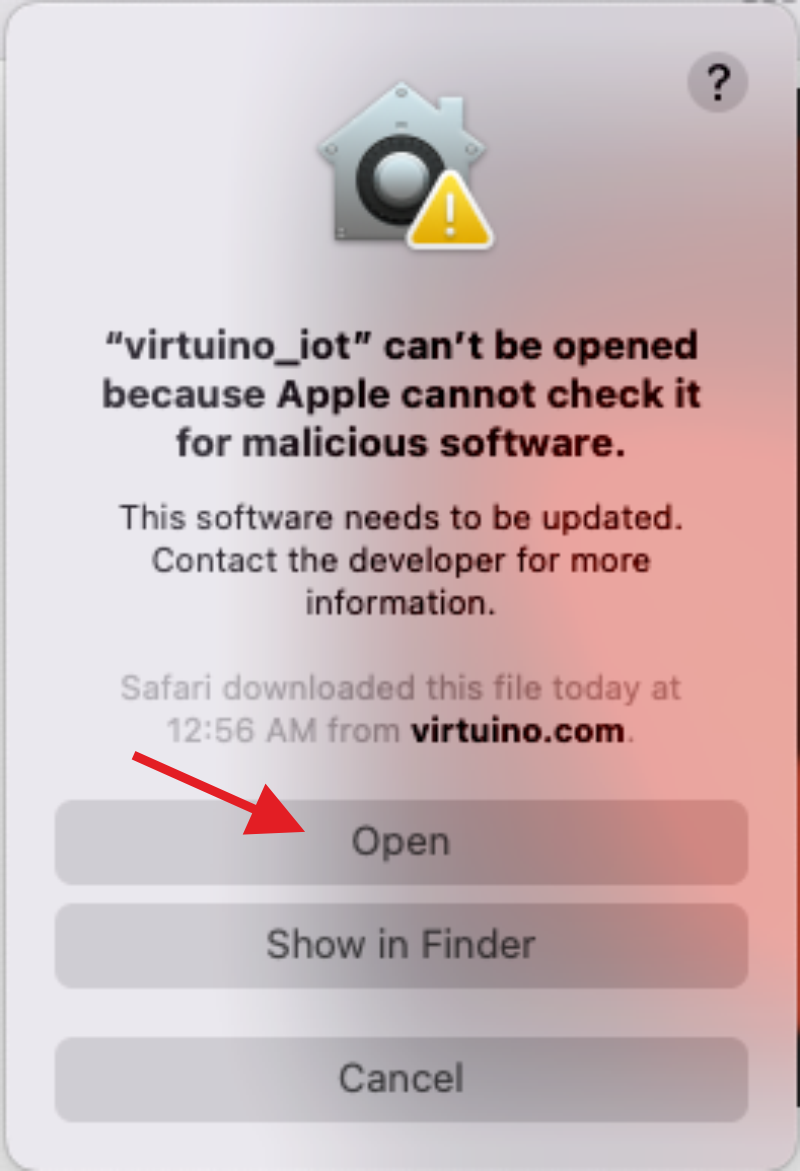 ---
Useful infos:
Not available yet 
---
Previous versions:
Virtuino IoT macOS Beta version 0.0.18  Sep-4-2022 - dmg package (Latest)