Download the latest versions of Virtuino apps
  Virtuino 6 Beta Version
The beta version is different instance from Virtuino 5 versions. The installation will not have any effect to the existing version or projects but will be installed as a separate application.
Avoid to create projects with this version. Use this version to check if the projects which have been created with version 5 function correctly.
If there's another Virtuino 6 beta version installed, it has to be uninstalled first.
Virtuino 6 support projects created by the apps Virtuno, Virtuino SE, Virtuino MQTT and Virtuino Modbus.
Virtuino ver 6.0.1 Beta 0.3.3 (apk) Apr-04-2021  (with SMS & Phone calls support)
---
  Virtuino latest versions
Virtuino ver 5.0.41 (apk) Feb-28-2021 Final release of version 5 this is a special  edition that supports SMS & Phone calls  
Virtuino ver 5.0.39 (apk) Noe-02-2020 this is a special  edition that supports SMS & Phone calls  
Virtuino ver 5.0.36 (apk) May-26-2020
Virtuino ver 5.0.34 (apk) Mar-05-2020
Virtuino ver 5.0.31 (apk) Jan-03-2020
Virtuino ver 5.0.28 (apk) Dec-20-2019
Virtuino ver 5.0.23 (apk) Noe-16-2019
Virtuino ver 5.0.22 (apk) Noe-03-2019
Virtuino ver 5.0.21 (apk) Oct-29-2019 
Virtuino ver 5.0.17 (apk) Oct-10-2019 (this is a special  edition that supports SMS & Phone calls)
Virtuino ver 5.0.16 (apk) Oct-02-2019  
Virtuino ver 5.0.15 (apk) Sep-28-2019
Virtuino ver 5.0.14 (apk) Sep-22-2019
Virtuino ver 5.0.11 (apk) Sep-07-2019
Virtuino ver 5.0.07 (apk) Aug-25-2019
Virtuino ver 4.5.0 (apk) Jul-21-2019
Virtuino ver 4.4.2 (zip)
Virtuino ver 4.4.0 (zip)
Virtuino ver 4.2.2 (zip)
Virtuino ver 4.2.0 (zip) (SMS not supported) 
Virtuino ver 4.0.6 (zip) (this version supports SMS) 
---
  Virtuino Viewer latest versions
Virtuino viewer ver 5.0.41 (apk) Feb-28-2020 Final release of version 5 this is a special  edition that supports SMS & Phone calls  
Virtuino viewer ver 5.0.40 (apk) Noe-20-2020
Virtuino viewer ver 5.0.39 (apk) Noe-02-2020 this is a special  edition that supports SMS & Phone calls  
Virtuino Viewer ver 5.0.36 (apk) May-16-2020
Virtuino Viewer ver 5.0.34 (apk) Mar-05-2020
Virtuino Viewer ver 5.0.28 (apk) Dec-20-2019
Virtuino Viewer ver 5.0.23 (apk) Noe-03-2019
Virtuino Viewer ver 5.0.22 (apk) Noe-16-2019
Virtuino Viewer ver 5.0.21 (apk) Oct-29-2019
Virtuino Viewer ver 5.0.17 (apk) Oct-10-2019  (this is  a special  edition that supports SMS & Phone calls)
Virtuino Viewer ver 5.0.16 (apk) Oct-02-2019
Virtuino Viewer ver 5.0.14 (apk) Sep-22-2019
Virtuino Viewer ver 5.0.11 (apk) Sep-07-2019
Virtuino Viewer ver 5.0.07 (apk) Aug-25-2019
Virtuino Viewer ver 4.5.0 (apk) Jul-21-2019
Virtuino Viewer ver 4.4.2 (zip)
Virtuino Viewer ver 4.4.0 (zip)
Virtuino Viewer ver 4.2.2 (zip)
Virtuino Viewer ver 4.2.0 (zip)  (SMS not supported) 
Virtuino Viewer ver 4.0.6 (zip)  (this version supports SMS) 
---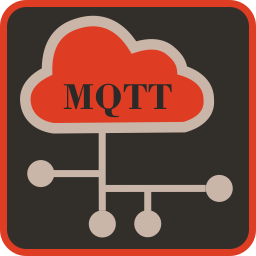 Virtuino MQTT latest versions
Virtuino MQTT ver 1.0.33 (apk) Feb-09-2021
Virtuino MQTT ver 1.0.26 (apk) Noe-08-2020
Virtuino MQTT ver 1.0.20 (apk) Mar-02-2020
Virtuino MQTT ver 1.0.16 (apk) Jun-2-2020
Virtuino MQTT ver 1.0.15 (apk) Dec-21-2019
Virtuino MQTT ver 1.0.14 (apk) Dec-09-2109 
Virtuino MQTT ver 1.0.13 (apk) Dec-06-2109  (this is  a special  edition that supports SMS & Phone calls)
Virtuino MQTT ver 1.0.10 (apk) Noe-06-2109
Virtuino MQTT ver 1.0.08 (apk) Oct-30-2109
Virtuino MQTT ver 1.0.07 (apk) Oct-10-2109  (this is  a special  edition that supports SMS & Phone calls)
Virtuino MQTT ver 1.0.06 (apk) Sep-25-2109
Virtuino MQTT ver 1.0.03 (apk) Sep-11-2109
Virtuino MQTT ver 1.0.02 (zip) 7-21-2109
Virtuino MQTT ver 1.0.01 (zip)
Virtuino MQTT ver 0.9.1 (zip)
---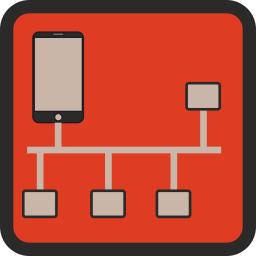 Virtuino Modbus latest versions
Virtuino Modbus ver 1.0.33 (apk)  Feb-09-2021
Virtuino Modbus ver 1.0.26 (apk)  Noe-08-2020
Virtuino Modbus ver 1.0.22 (apk)  May-02-2020
Virtuino Modbus ver 1.0.20 (apk)  Mar-05-2020
Virtuino Modbus ver 1.0.16 (apk)  Jun-02-2020
Virtuino Modbus ver 1.0.15 (apk)  Dec-21-2019
Virtuino Modbus ver 1.0.14 (apk)  Dec-09-2019
Virtuino Modbus ver 1.0.13 (apk)  Dec-06-2019 (this is  a special  edition that supports SMS & Phone calls)
Virtuino Modbus ver 1.0.10 (apk)  Noe-07-2019
Virtuino Modbus ver 1.0.08 (apk)  Oct-30-2019
Virtuino Modbus ver 1.0.07 (apk)  Oct-10-2019 (this is  a special  edition that supports SMS & Phone calls)
Virtuino Modbus ver 1.0.06 (apk)  Sep-25-2019
Virtuino Modbus ver 1.0.03 (apk)  Sep-11-2019
Virtuino Modbus ver 1.0.0 (zip) 
Virtuino Modbus ver 0.9.1 (zip) 
---
  Virtuino SE latest versions
Virtuino SE 1.0.33 (apk) Feb-09-2021
Virtuino SE 1.0.26 (apk) Noe-08-2020
Virtuino SE 1.0.20 (apk) Mar-05-2020
Virtuino SE 1.0.16 (apk) Jun-02-2020
Virtuino SE 1.0.15 (apk) Dec-21-2019
Virtuino SE 1.0.14 (apk) Dec-09-2019
Virtuino SE 1.0.13 (apk) Dec-06-2019 (this is  a special  edition that supports SMS & Phone calls)
Virtuino SE 1.0.10 (apk) Noe-06-2019
Virtuino SE 1.0.8 (apk) Oct-30-2019
Virtuino SE 1.0.07 (apk) Oct-10-2019 (this is  a special  edition that supports SMS & Phone calls)
Virtuino SE 1.0.06 (apk) Sep-25-2019
Virtuino SE 1.0.03 (apk) Sep-11-2019
Virtuino SE 1.0.0 (zip)
Virtuino SE 0.9.1 (zip)
---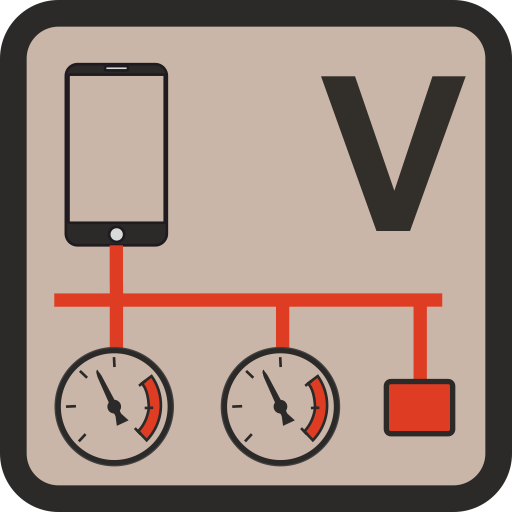 Virtuino SE Viewer latest versions
Virtuino SE Viewer ver 1.0.33 (apk) Feb-09-2021
Virtuino SE Viewer ver 1.0.29 (apk) May-02-2020
Virtuino SE Viewer ver 1.0.22 (apk) May-02-2020
Virtuino SE Viewer ver 1.0.20 (apk) Mar-05-2020
Virtuino SE Viewer ver 1.0.16 (apk) Jun-02-2020
Virtuino SE Viewer ver 1.0.15 (apk) Dec-21-2019
Virtuino SE Viewer ver 1.0.13 (apk) Dec-06-2019 (this is  a special  edition that supports SMS & Phone calls)
Virtuino SE Viewer ver 1.0.10 (apk) Noe-06-2019
Virtuino SE Viewer ver 1.0.08 (apk) Oct-30-2019
Virtuino SE Viewer ver 1.0.07 (apk) Oct-10-2019 (this is  a special  edition that supports SMS & Phone calls)
Virtuino SE Viewer ver 1.0.03 (apk) Sep-11-2019
Virtuino SE Viewer ver 1.0.01 (zip)
Virtuino SE Viewer ver 0.9.1 (zip)
---
  IoT Apps  (Virtuino Viewer)
IoT apps ver 1.0.33 (apk)  Feb-09-2021
IoT apps ver 1.0.25 (apk)  Mar-05-2020
IoT apps ver 1.0.20 (apk)  Mar-05-2020
IoT apps ver 1.0.16 (apk)  Jun-02-2020
IoT apps ver 1.0.15 (apk)  Dec-21-2019
IoT apps ver 1.0.13 (apk)  Dec-06-2019 
IoT apps ver 1.0.10 (apk)  Noe-06-2019 
IoT apps ver 1.0.08 (apk)  Oct-30-2019 
IoT apps ver 1.0.07 (apk)  Oct-10-2019 (this is  a special  edition that supports SMS & Phone calls)
IoT apps ver 1.0.03 (apk)  Sep-11-2019
IoT apps ver 1.0.01 (zip)
IoT apps ver 0.9.1 (zip)